On August 20, Insta-picnic with La PIEC took place. This is the first event of its kind we have organized. But sure – it will be more, because it was just incredibly cool!
The idea of ​​a picnic for a long time beckoned us, because of the weather conditions, we even tolerated it, but still so – it happened. And how could it be otherwise? After all, you have to spend the summer with bright photos, cool emotions and a circle of friends with the most delicious Pizza.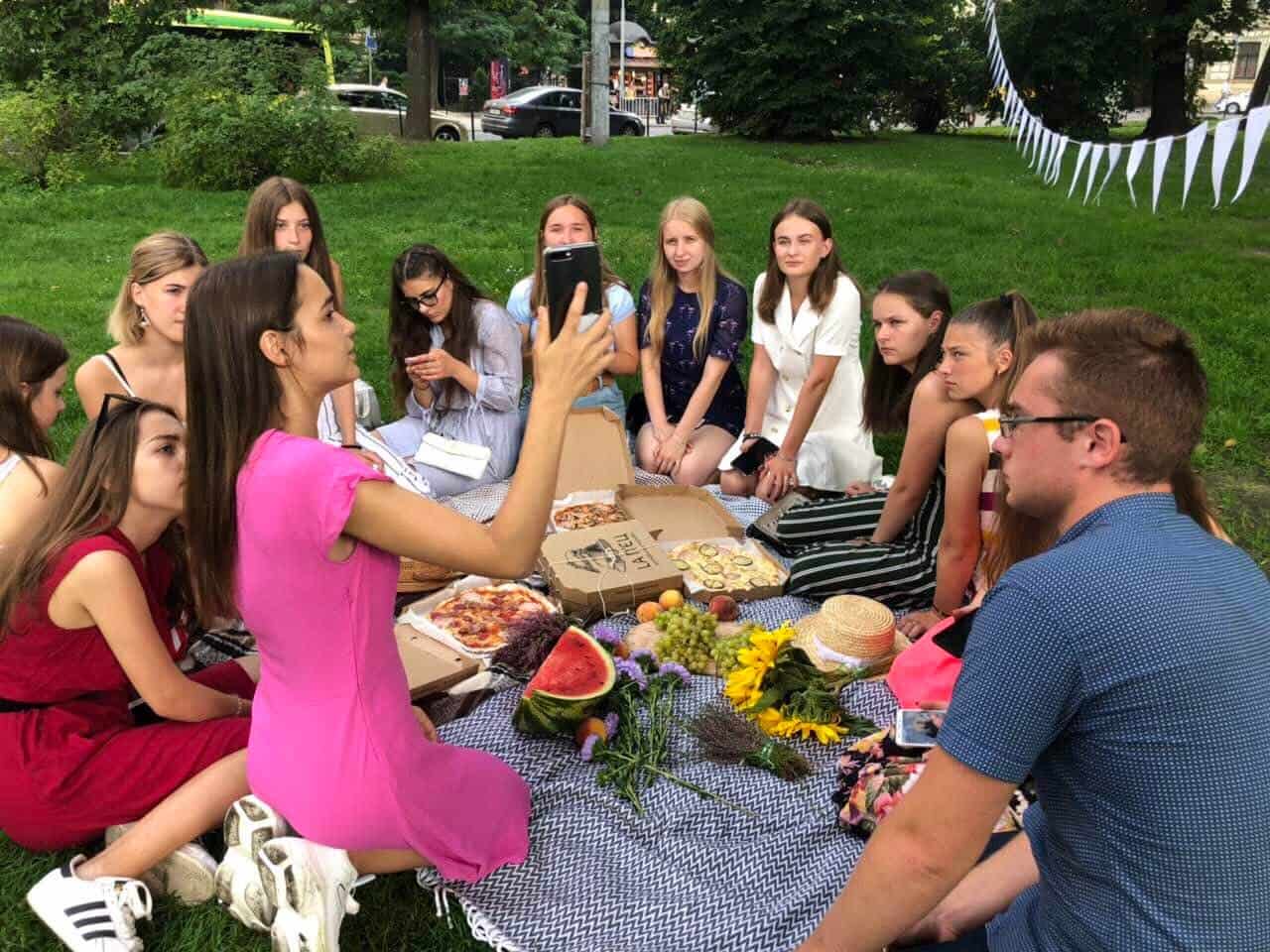 The picnic began in a relaxed friendly atmosphere that was present throughout the evening. To begin with, all participants were asked to introduce themselves and tell a little about themselves. There were a lot of creative personalities among the participants and let's say in secret – they are all so cool. We are glad that we have such friends!
Watermelons, peaches, grapes, lots of decor and flowers and, of course, our pizza. Where without it?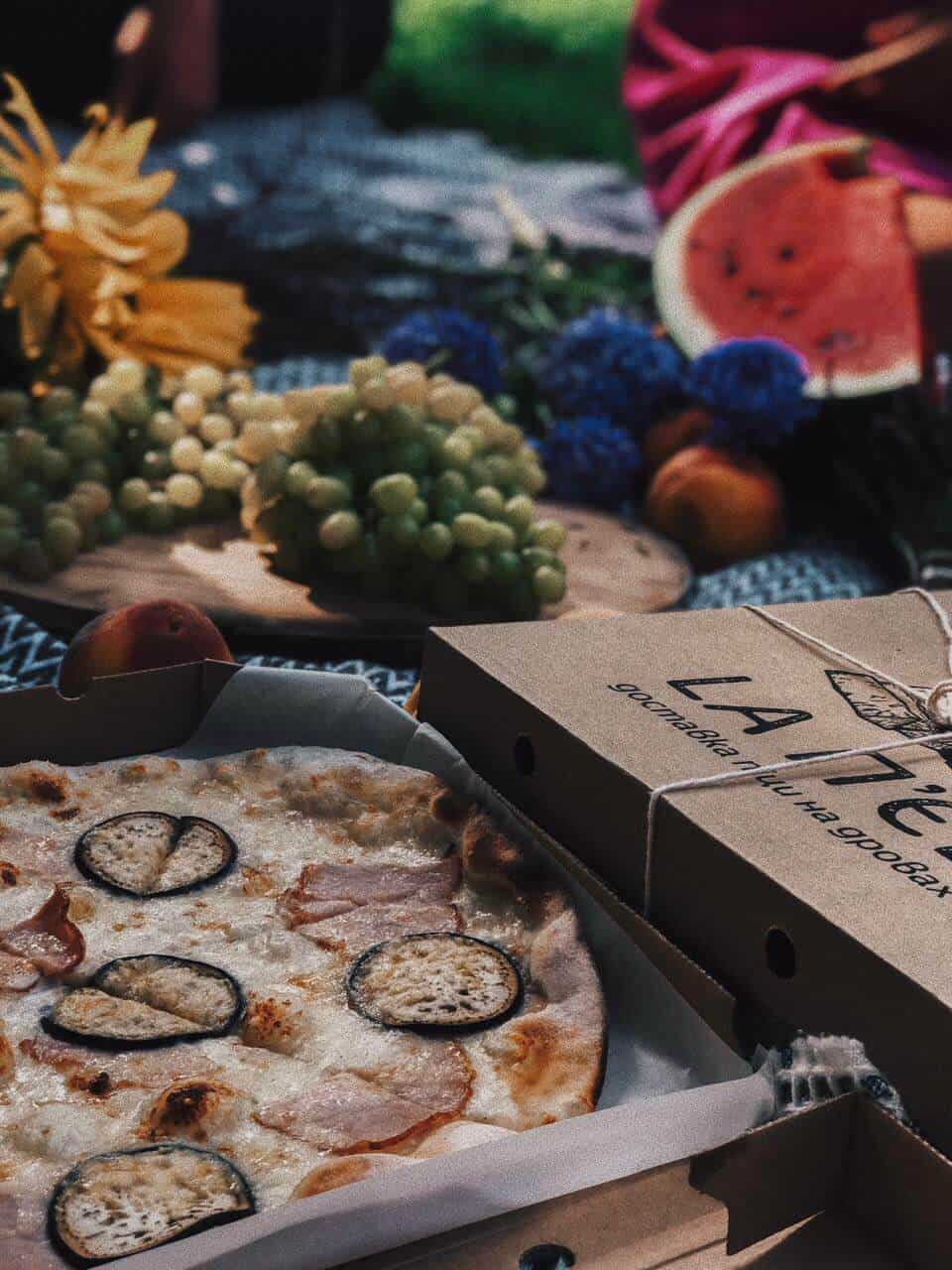 The most interesting element was a master class from photographer and blogger Roksolana Gulyanych, who shared the rules that will help to make a quality photo in the style of Flat lay, as well as told about the composition in the frame, processing programs and a lot of interesting information!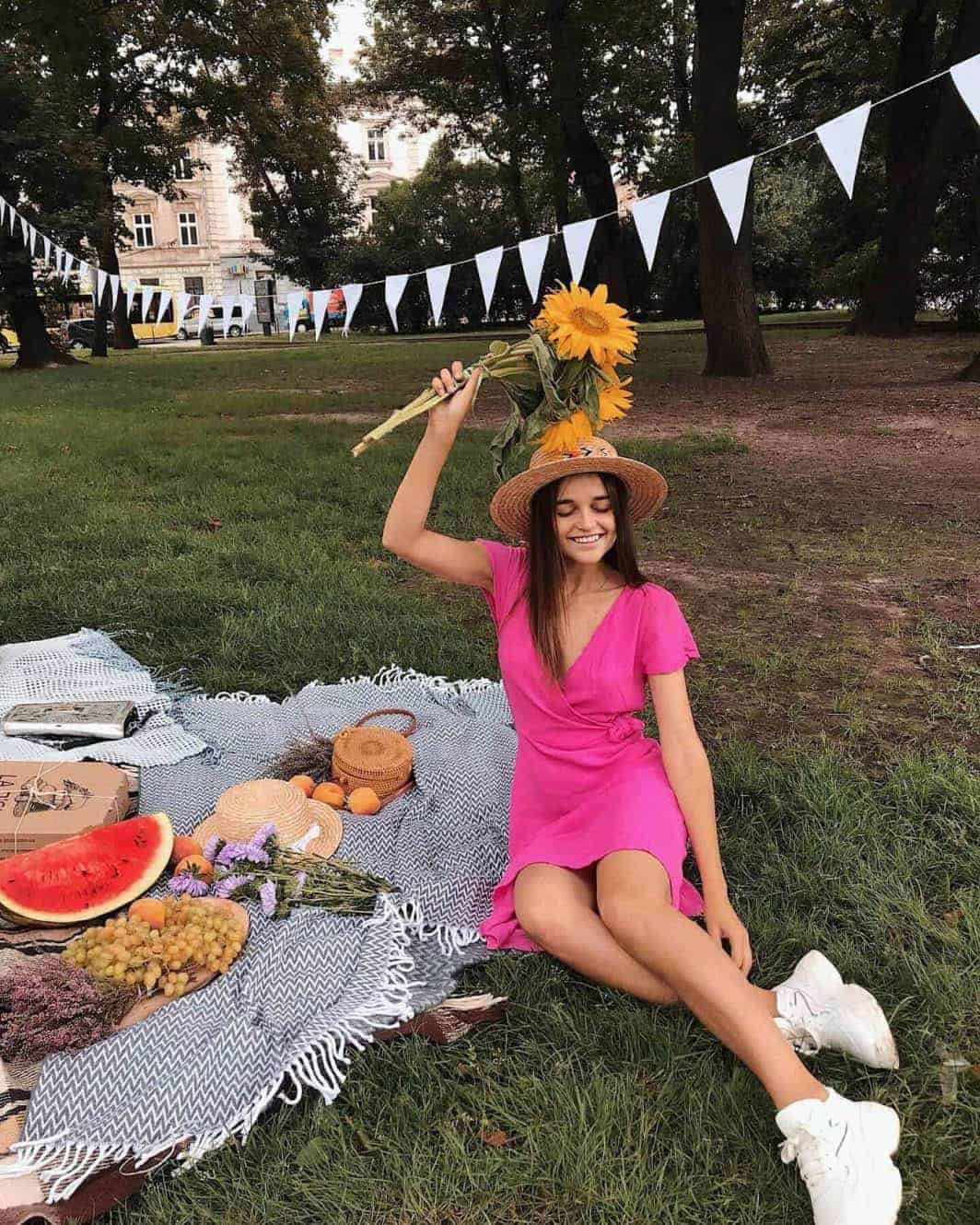 Who doesn't know, Flat lay is a flat image of objects lying on the surface, taken at a 90-degree angle to the subject.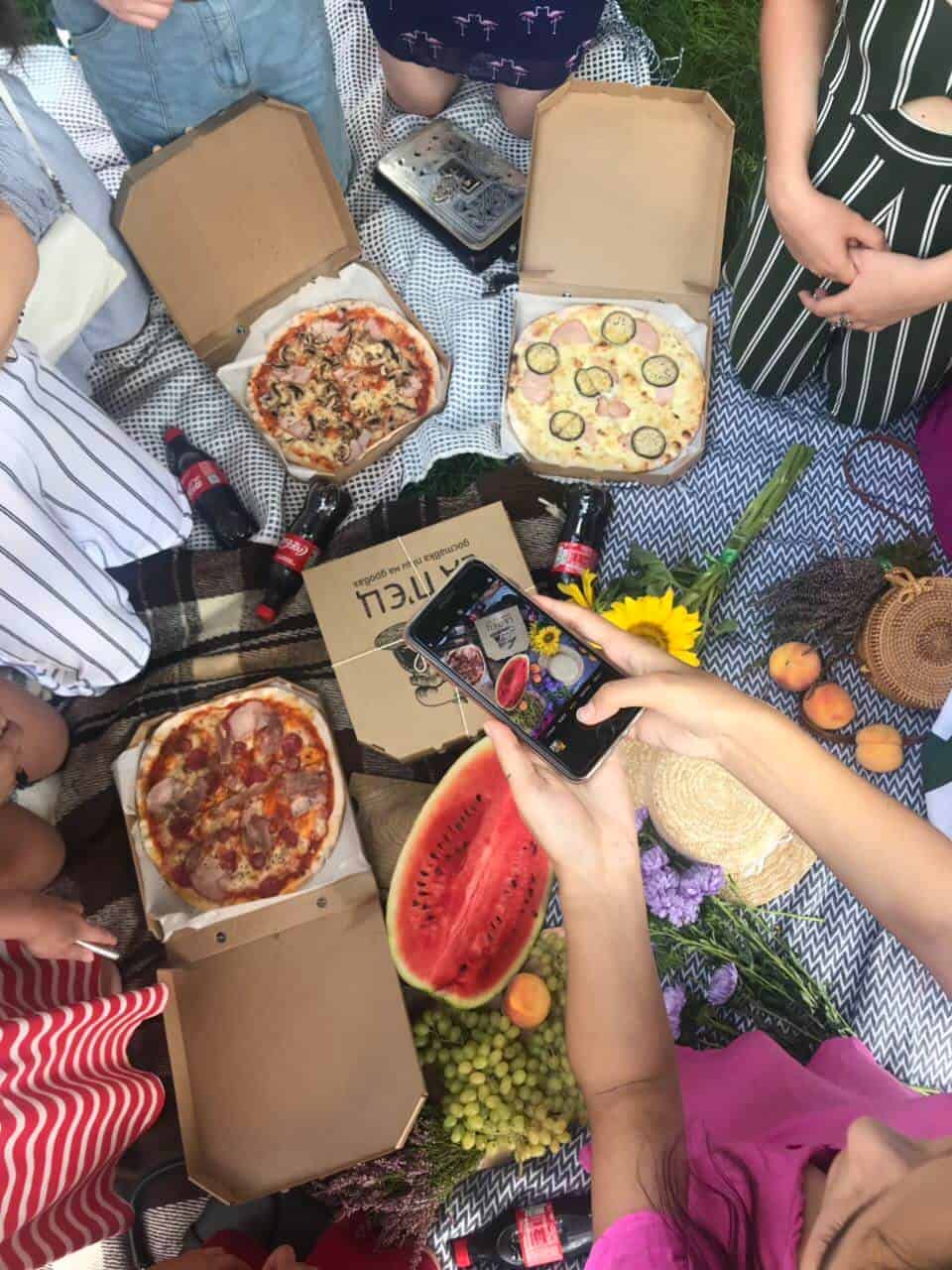 We also received a lot of messages that you could not come or could not, and therefore special Insta-secrets for you:
First of all, you need to pay attention to light
It should be natural, but direct sunlight should be avoided. The best time to shoot is the first half of the day or the period closer to the evening.
The composition of the photo should be logical
That is, all the objects that will be in the photo must be related.
It is very important not to leave empty spaces in the composition. As for the color scheme, you must use no more than three colors in the composition.
To learn how to match colors correctly – you can hang more often on Pinterest, there are some examples.
It is not necessary for all items to be completely in the frame, as well as to change and make mini-compositions.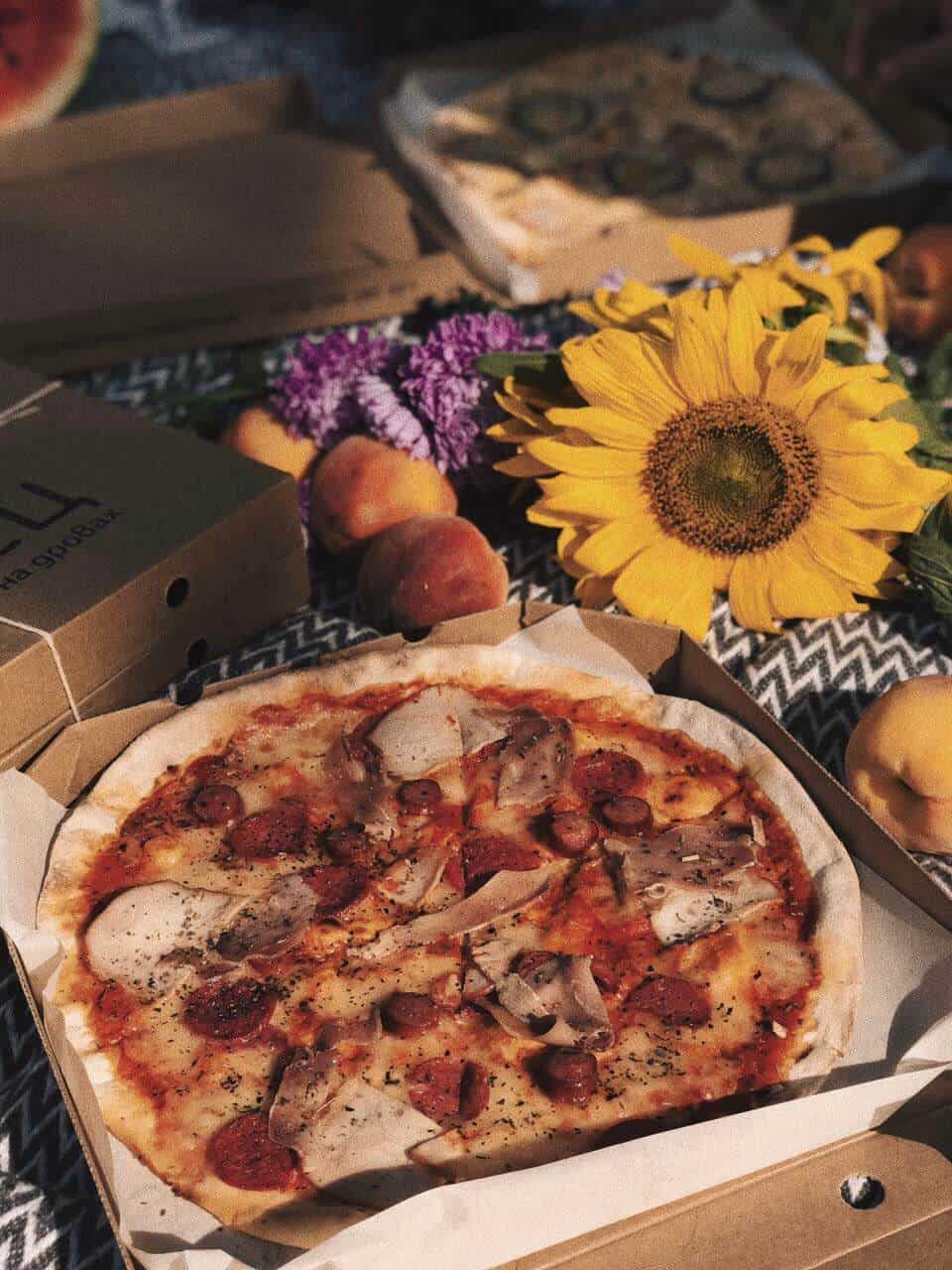 You can use a variety of backgrounds
It can be wooden, marble, plaid or just fabric. The main thing is that they approach each other and the atmosphere that you create.
The props must be of high quality and stylish
Here you will also be helped by flowers, wooden planks and fruits, as well as original interior items, including postcards with nice phrases. And don't forget about stylish hats or a straw handbag – it will definitely come in handy, tested!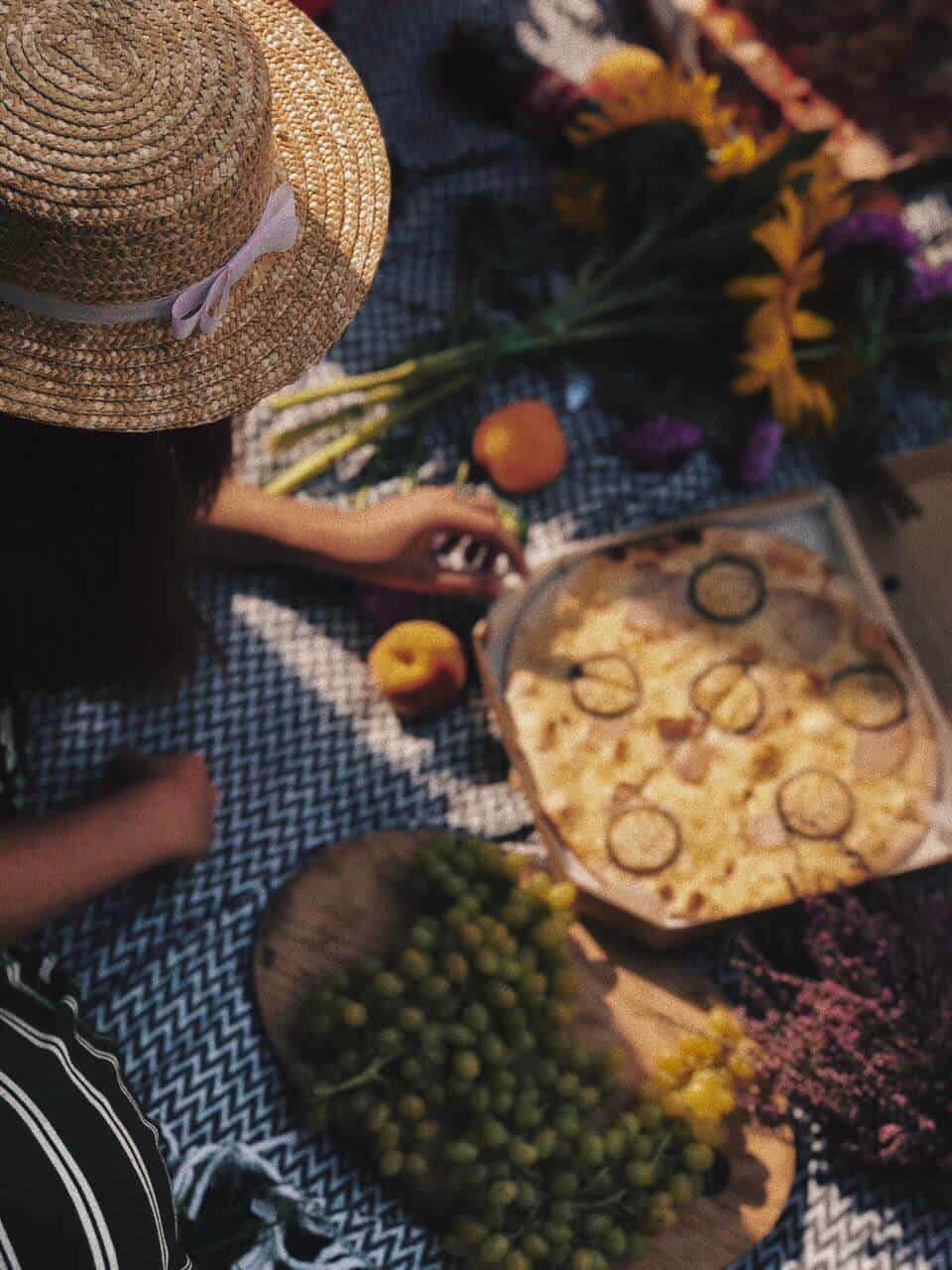 INSTA-picnic is a lot of beautiful photos, nice atmosphere, relaxation and new dating. We are so glad to have met you and made a sea of ​​photos. After all, summer is always about emotions, relaxing in the open air, meeting with friends and positive photos that will keep the brightest emotions embodied with La PIEC.