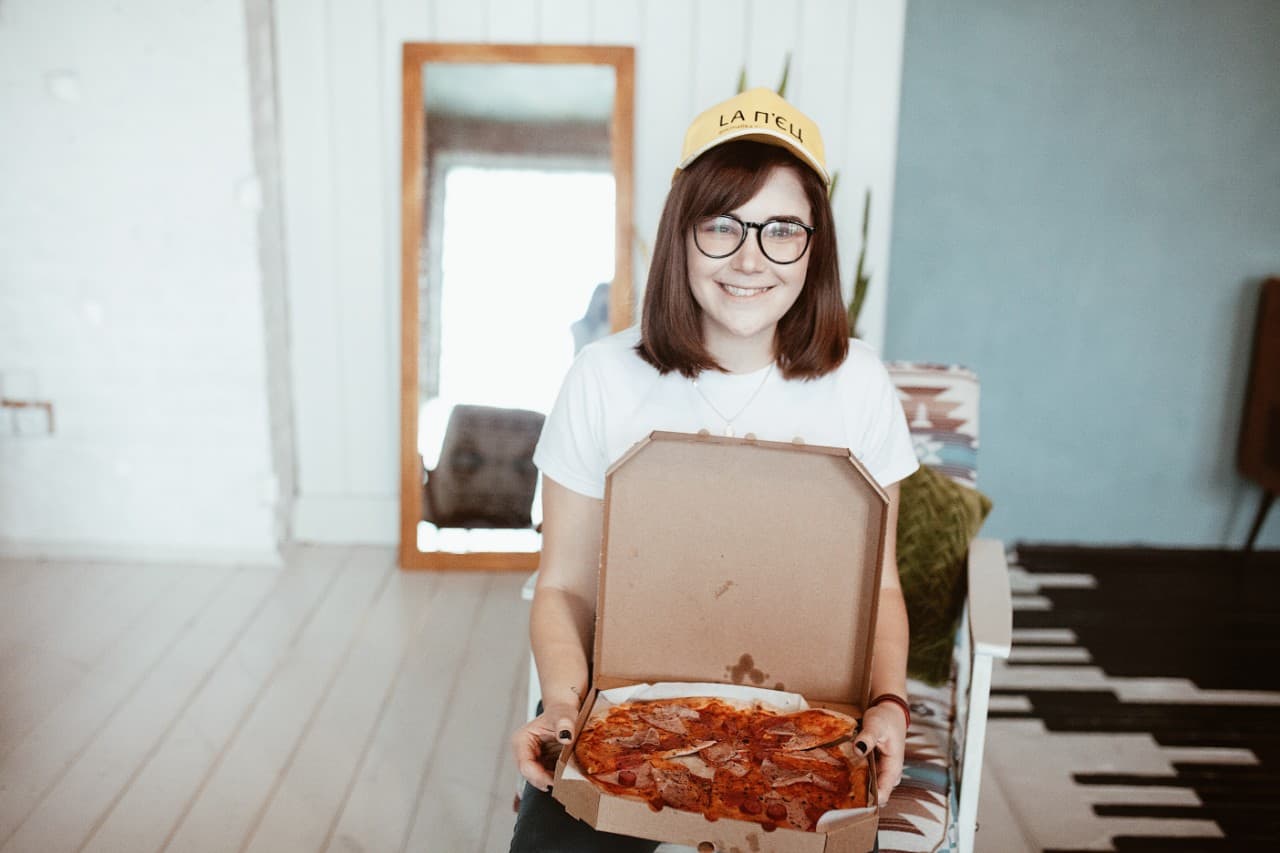 This is Halynka, Halia or brandambassador and the face of the company La P'jec. Yes-yes, you may have seen her in our stories. We have not seen Halynka without the cap of our company yet (there are rumors that she sleeps in it). Why not? You never know when you find interesting content.
Halia is not only the face of the company but also its eyes, because she is also involved in the creation of a cool video. If she does not work at our company then she will definitely go with her band Direx on the Eurovision. In the band, Halia plays on the synthesizer (it's like a piano, but no). Halia also has a dog Pol, it's also a star of our Instagram. Halia took him from the animal shelter, what we recommend you to do too. Together with Pavlo, she travels a lot around Ukraine, and she will fly very soon abroad. Halia is not indifferent, so she is a member of the youth public organization in Lviv. She does her best for better living. For example, she sorts garbage. We are proud of Halia.
To cut long story short, be like Halia.